10am Saturday February 20
Speaker: Rick Abrahamson, UMC Horticulture Instructor
Topic: "Woody Plants in the Landscape, What You Should Know" and Woody Plants Jeopardy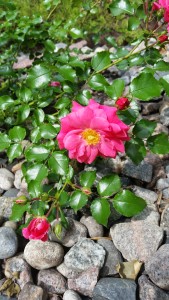 Woody plants in the landscape require more care than "just set it and forget it".  Just like herbaceous plants they should be maintained for optimal growth and health.  Proper planting, watering, fertilization, pruning, and winter needs are important to make sure your woody plants look their best all year long.  This talk will highlight these areas and other to provide homeowners tips to help you have the best looking plantings in the neighborhood.
Door prizes
Refreshments
Everyone welcome!
More information about the meeting can be found at the event page.